Get ready for the big home clean up!
We've got everything you need for all that pre and post holiday cleanup without unwanted visitors like toxins, irritants or harsh chemicals to spoil the fun.
Through 11/9, get a FREE BOTTLE when you purchase a Bundle.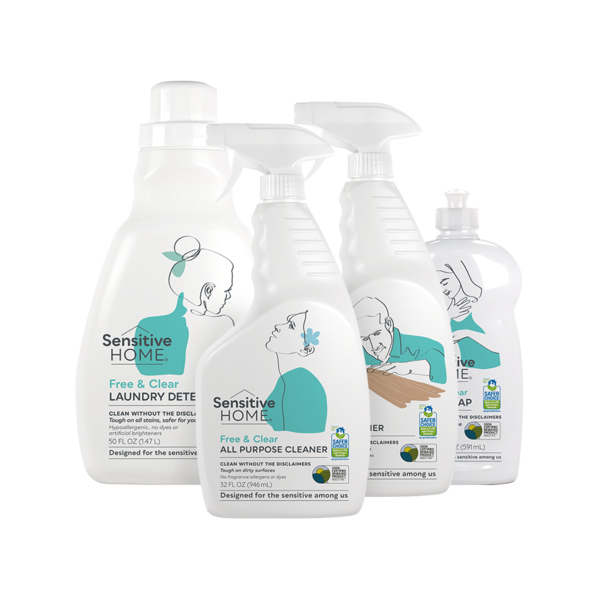 Get a FREE bottle

How to redeem:
1. Add any BUNDLE to your cart.
2. Add ANOTHER BOTTLE of your choice (up to a $9.99 value!).
3. Enter discount code BIGCLEANUP at checkout by 11/9.
4. ENJOY your extra bottle on us!
SHOP BUNDLES
Removing dirt is a given, making your space clean + safe is a first.
Strong enough for the toughest job
Independently tested to work as well as leading green or mainstream brand.
Safe enough for the most sensitive
Formulated over 8 years by Dr. Greg (our founder and cleaning scientist extraordinaire). And patented from the molecule up.
EPA Safer Choice certified
No known irritants, harsh chemicals or toxic residues Even 'natural' cleaning brands can't say that.
What our community is saying
"After using your detergent, my daughter wasn't itchy for the first time in her life! So from the bottom of our hearts, Thank you! There will never be words to equal what my daughter and I experienced when we used your products."
"Love these products! Got the All Purpose, Tub + Tile and Granite/Marble cleaners. Highly efficacious. No odor or irritation. I feel safer using them compared to traditional spray cleaners."
"After suffering from chemical allergies for years, I'm beyond excited to find something that's truly safe and especially scent-free. There's no turning back for me! Love it!!!"